WE ARE PROUD TO OFFER THE FIRST TEE CURRICULUM AT THE FOLLOWING GREEN GRASS FACILITIES.
Their support and commitment to The First Tee makes it possible for thousands of youth to participate on the islands, and for many who wouldn't otherwise have the opportunity.  With questions related to The First Tee program, we ask that you please contact The First Tee Hawaii, and not the golf courses directly.
ON Oahu
Ewa Beach
Hoakalei Country Club, the latest private golf course to be built on the Ewa Beach shoreline on the west side of the island of Oahu where advanced development is progressing, is located 20-30 minutes from the Honolulu International Airport. As the country club is located in the direction opposite of Honolulu's bustling business district, traffic congestion is of minor concern, and you can enjoy playing golf in a relaxed mood.
---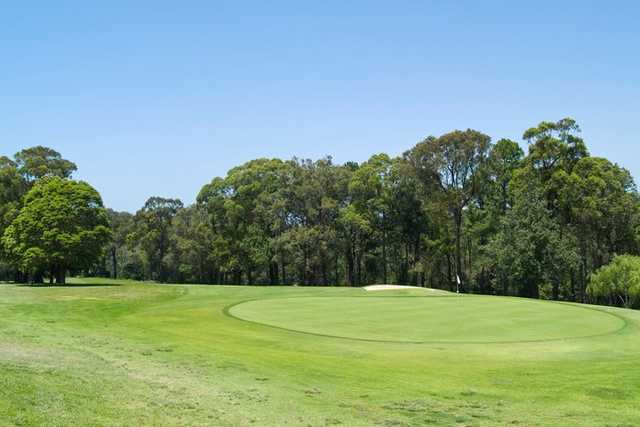 Kaneohe, HI
Bay View Golf Course is known for being the perfect course for working on your short game and features a single double green and beautiful ocean views of Kaneohe Bay.
---
Waipahu, HI
Royal Kunia has been described as the best new course in Oahu. The course was re-opened in 2003 and has been a local favorite ever since. The course is blessed with great views of Pearl Harbor and the city of Honolulu.
First Tee Program Schedule Get Directions
---
ON Maui
The Dunes at Maui Lani
Kahalui, HI
The Dunes at Maui Lani Golf Course is built on million-year old sand dunes located in central Maui. Its 18 holes are unique to anything in America because of the terrain upon which they are set, and the design techniques which were deployed by the course's architect.
---
ON THE BIG ISLAND
Big island Country Club
Kailua-Kona, HI
Highlighted as one of the most unique golf courses in Hawaii, where you'll find cool air, light winds and a magnificent setting that will inspire your game.
---
---
Hilo Municipal Golf COurse
Hilo, HI
Not far from Hilo, Hilo Municipal Golf Course offers terrific views and challenging play for golfers at every skill level. Well-groomed fairways and greens keep Hilo Municipal Golf Course difficult yet friendly, and the staff can offer tips and tricks for playing your best round. Hilo Municipal Golf Course is a terrific choice for your regular rounds of golf.
First Tee Program Schedule Get Directions